Nederlands
A First

The Frick Collection is lending out a part of its collection for the first time in its history. And the Mauritshuis is honoured to be hosting this unprecedented event. Works of art purchased by Frick himself cannot leave the building in New York, in accordance with his will. But even after Frick's death, the museum continued to acquire artworks that reflect his personal taste. A selection of works from that part of collection has been made for this exhibition. It comprises 36 art treasures.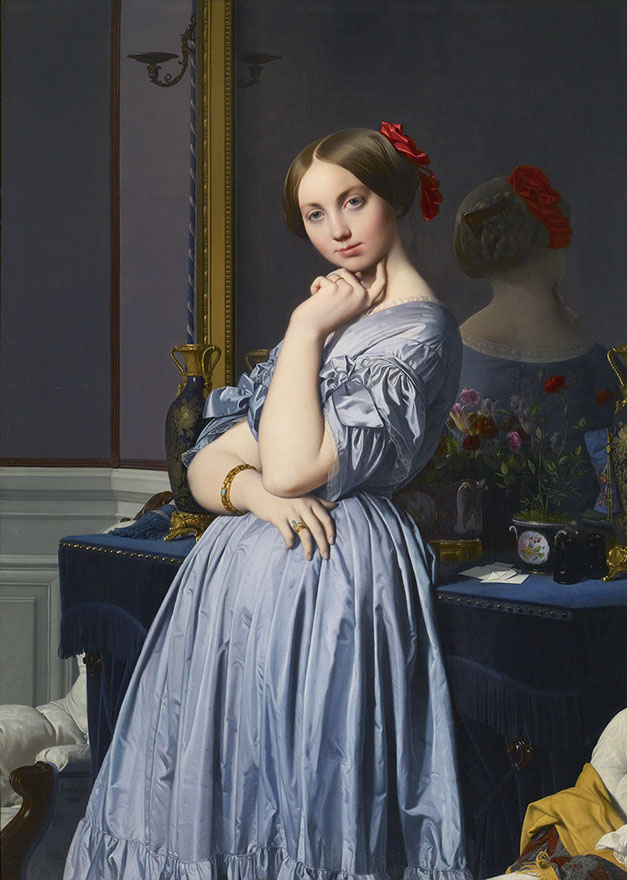 Jean-Auguste-Dominique Ingres (1780-1867)
Portrait of the Comtesse d'Haussonville, 1845

Louise d'Haussonville (1818-1822) was a striking figure in Parisian cultural life. She moved in the highest circles, was married and a mother, and also an independent spirit and writer. Ingres portrayed her leaning against a mantelpiece, lost in thought. She stands in front of a mirror, allowing us to admire the reflection of her coiffed hair. Ingres's classical style is remarkably smooth and precise. Combined with the blue-grey tones, this creates a cool, mysterious atmosphere that beautifully complements Louise's steel-blue eyes.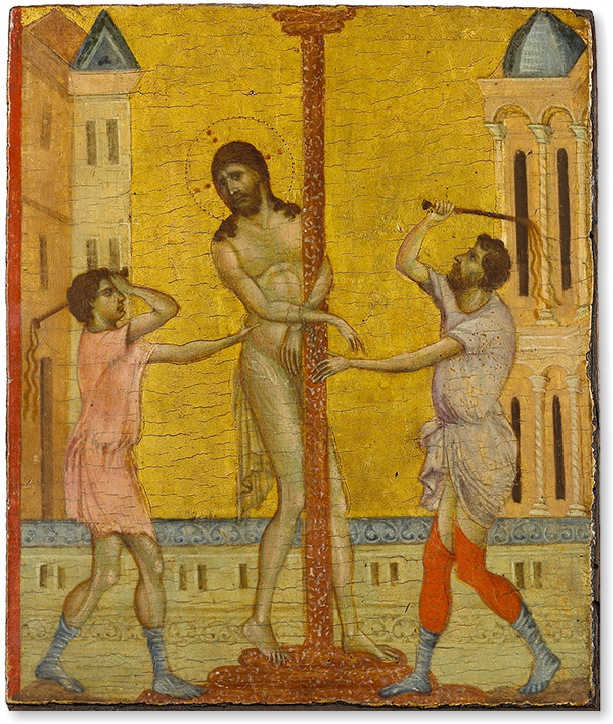 Cimabue (c. 1240-c. 1302)
The Flagellation of Christ, c. 1280
This is the oldest work of art in The Frick Collection. It was produced by Cimabue, a thirteenth-century Florentine painter who portrayed the human body in a far more naturalistic manner than his predecessors. For the first time, the figure of Christ is no longer built up of lines, but of areas of light and shade. It encourages the viewer to empathise with Christ's suffering, which is why Cimabue has emphasised Christ's vulnerable pose and his intensely sorrowful expression.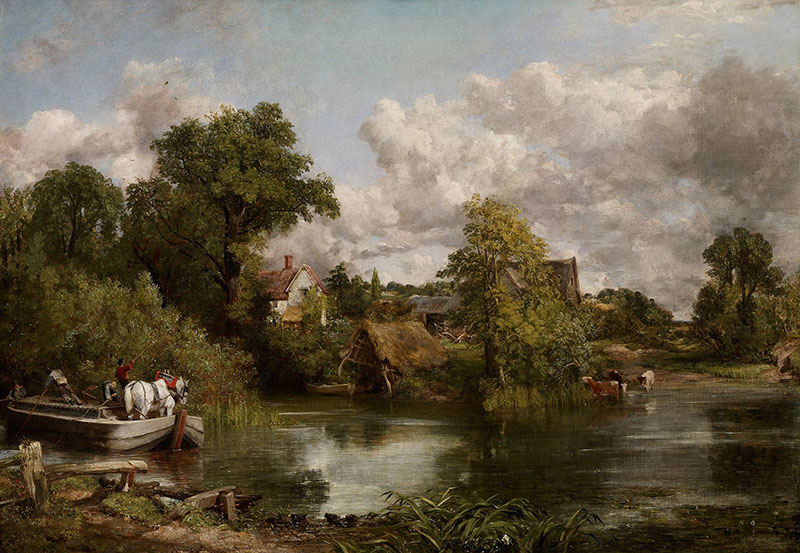 John Constable (1776-1837)
The White Horse, 1819

The English landscape painter Constable considered this painting to be one of his finest works. He aimed to evoke and emulate his illustrious predecessors, such as Jacob van Ruisdael. We are in Suffolk, by the River Stour. Standing on a passenger barge is a white horse that has been allowed to have a break from its hard work. Constable demonstrates his masterly skill in the rapidly painted clouds and the dappled sunlight on the leaves of the trees. The smooth water and the listless cows lend the scene a calm, summery air.
Jean Barbet (active 1475-1514)
Angel, 1475

This magnificent stylised angel is an exceptional piece. It is the earliest known large bronze sculpture from France. Also unusual is that the left wing bears both the maker's name and the date of its production: 28 March 1475. The sculpture's function remains a mystery. Its creator Barbet was not an artist, but a cannon maker and so an experienced bronze caster. But did he also design this work? The figure's exceptional artistic quality suggests otherwise.